It's been two years, but it's time to retire the Kanye West Exclusive Art iPhone Case.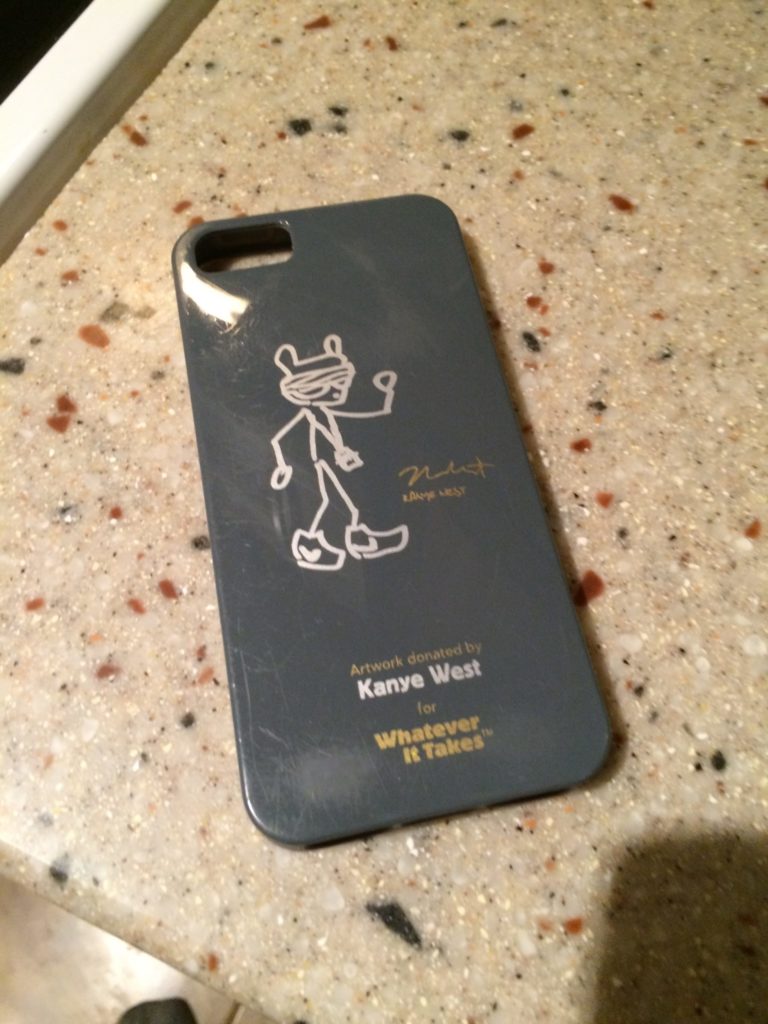 I snagged this guy for $0.54 at the Office Depot that closed in downtown Minneapolis. It was grey, tacky, and suitably prevented scratches on the back of my iPhone.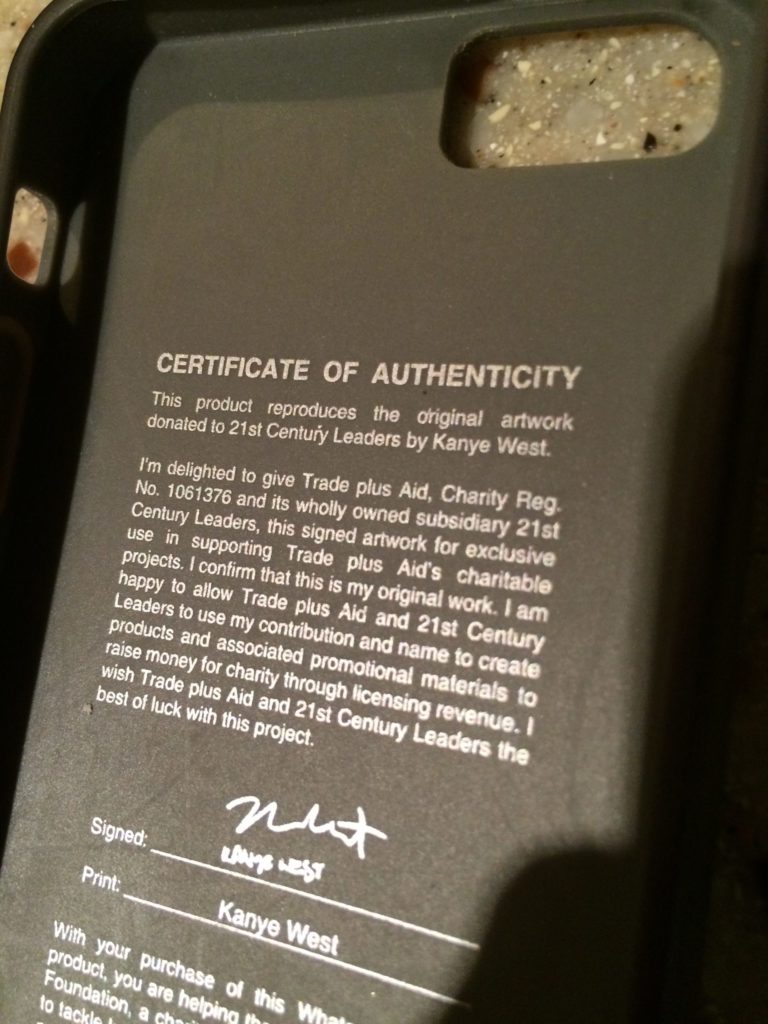 You know it's good when it's signed by the artist himself. Lesser art certainly doesn't have a CERTIFICATE OF AUTHENTICITY.
I normally go sans-case, as I don't mind scratches and hate adding precious millimeters to my designed-to-be-thin devices. But I broke my screen last February and decided I was no longer worthy of a sexy case-less phone. Luckily, this bad boy was amazingly tacky and my favorite color. Plus, it claims I donated to charity by purchasing this for less than a dollar. Win-win!
Interestingly enough, the case started causing my phone to crash starting in November. I don't know if it was holding a button down, or simply not dissipating heat. As the phone is now over two years old, I'm just going to risk it and go sans-case again. Bare-back is better, anyway.